2023 Kia Telluride to Receive New Front Grille Design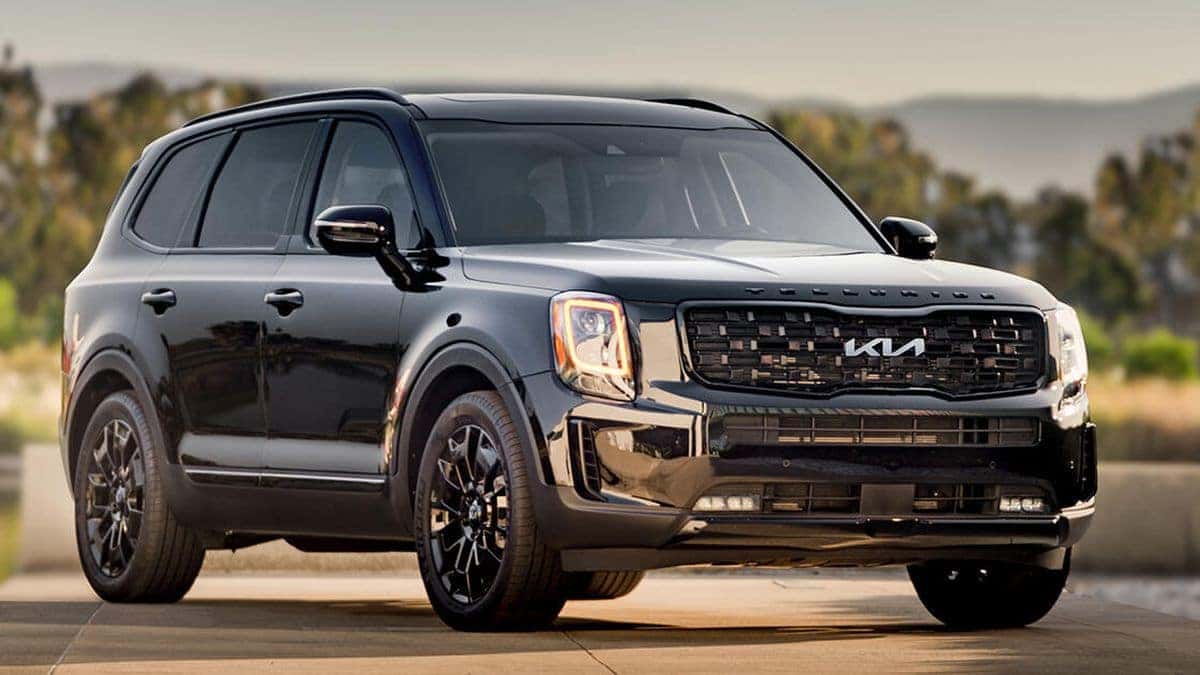 Some of the most recent updates to the Kia Telluride include receiving the new Kia logo and more standard equipment. However, for the 2023 model year, the Telluride will receive a facelift that will likely debut in the next 12 months. The only available information that hints at the new Telluride is a camouflaged prototype appearing on a South Korean YouTube Channel. Since its first introduction to the U.S. market in 2019, the Kia Telluride is selling reasonably well among family-oriented buyers. To increase its chances of selling more units, Kia is currently working on a refresh that enhances the overall appearance of the front fascia to make it look more luxurious and refined.
New Front Grille Updates
The typical pattern most automakers follow after a vehicle is in the market for a couple of years is offering a mid-cycle refresh with a complete redesign arriving later on. Kia is at the mid-cycle stage with only minor revisions in mind. However, it is unclear whether Kia plans on applying this refresh to a specific trim level or the entire Telluride lineup.           
South Korean Video Hints at New Design
A new video hints at the batch of updates that are in store for the new Kia Telluride. From looking at the video, a brand new set of headlights is evident through the camouflage mesh, and the taillights feature a slightly new appearance while still retaining the same overall shape. The majority of the changes are for the exterior, but there is little information on whether Kia will do anything drastic to the interior. 
The Importance of Vehicle Updates
Technology and vehicle design are constantly evolving in the ever-changing automotive industry and taking on new shapes and forms. Hence, for automakers like Kia, it makes sense to periodically update the design of their vehicles to capture prospective buyers' attention and stay competitive against other brands. One of the benefits of owning a refreshed Kia Telluride is being able to experience authentic South Korean design in a mid-size SUV that mirrors some design elements found in some luxury SUVs.        
Release Date and Pricing
A refreshed 2023 Kia Telluride is likely to debut in its US-spec configuration by the end of 2021 and will likely go on sale sometime in late 2022 if Kia's production schedule goes according to plan. It is too early for pricing figures as Kia has not announced its selling price just yet, but taking from the current 2022 Kia Telluride that is on sale currently in the U.S., the MSRP is likely going to remain relatively the same. A starting base price of $32,790 (plus destination fee) for the base LX trim and $42,690 (plus destination fee) for the top-tier SX trim.    
For all the latest news and vehicle information from Kia, please stay connected with us at Southern Kia Lynnhaven. Are you currently in search of a new vehicle? We are selling 2022 Kia Tellurides at amazing prices, just give us a call, and our dealership staff will assist you in finding the ideal SUV that best suits your style and budget. If you are looking for something else, take a look at our on-site inventory of new or certified pre-owned Kia models. Get one step closer to driving home your ideal vehicle by completing our contact form, and we'll provide you with more information.
Image Source: Kia