Introducing the 2022 Kia EV6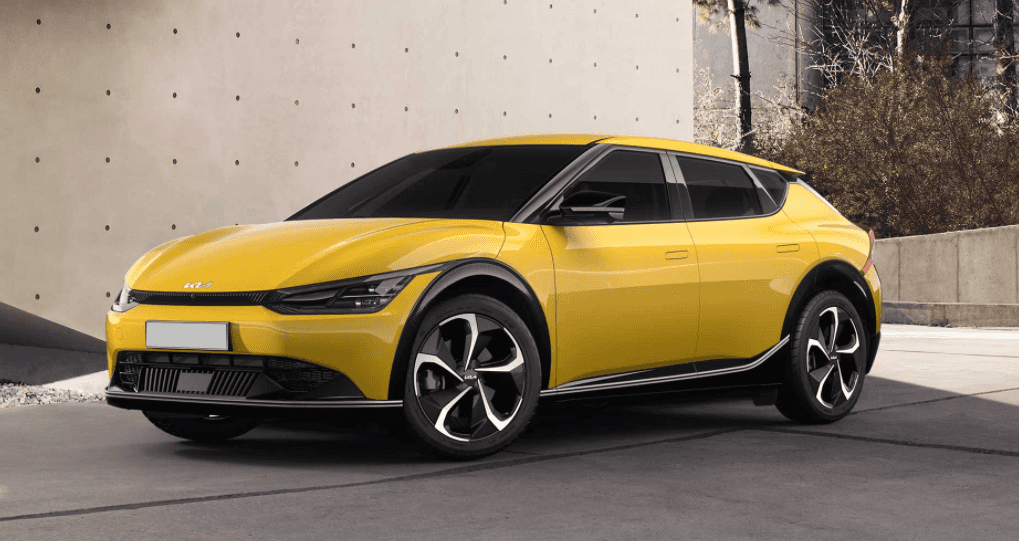 Kia's all-electric strategy continues with the all-new 2022 Kia EV6 Concept that highlights the best of Kia's innovative thinking on behalf of its design and engineering teams. While still a pre-production model, the EV6 displays the ideal family EV for Kia that is stylish, sporty, and practical. As more and more automakers are introducing their batches of EVs, Kia knows that offering a competitive all-electric vehicle like the EV6 in their portfolio is a step in the right direction. Kia is investing heavily in multiple areas of the EV6 like the driver's experience, vehicle handling, and performance to capture the attention of prospective buyers. 
Inside the Cabin
The EV6 has incredible front and rear legroom because of its spacious design that favors passenger comfort and ride quality. Some of the most impressive features are inside the cabin, such as the dual 12-inch displays combined to form one large piece on the dashboard. One section of the screen serves as the instrument panel, while the other half serves as a touchscreen with its accompanying infotainment functions. Throughout the interior are unique patterns and textures on the dashboard, armrest, and seats that give the cabin a vibrant and futuristic look that isn't dull.      
Aggressive Futuristic Design
With the customer in mind, Kia always strives to create awe-inspiring vehicles with eye-grabbing designs, and Kia delivers with the EV6 featuring a sleek exterior design and a wide stance. Some of the significant exterior highlights of Kia's EV design include "pop-out" door handles, a "Digital Tiger" front grille, sporty 20-inch wheels, and a rear-hood-line spoiler. Driver convenience features include a rotary-style shift knob and standard push-button start. Kia also says the EV6 rides on a revolutionary new E-GMP Platform exclusively for its future EV vehicles moving forward. The new engineering method consists of using ultra-high-strength steel to provide a lighter and stronger chassis. Kia is confident this new platform offers the EV6 with better handling and safety characteristics capturing the attention of family-oriented consumers. Rear-wheel-drive is standard on the EV6. However, all-wheel-drive models are available with dual motors to deliver superior acceleration and traction on the road. With the aid of a five-link rear suspension, drivers experience responsive and sporty handling, which are characteristics found on some high-end SUVs.            
Battery Size and Power
Three standard trim levels are available for the EV6, including the Base, the GT-Line, and the GT. The Base Model starts for as low as $45,000, the GT-Line has a starting price tag of $49,000, and the top-tier GT is available for $55,000 (all trim levels are subject to a price increase to accommodate destination fees and extra features). The Base Model and the GT-Line have two battery options: a 58-kWh battery pack that delivers 230 miles of range and a larger 77.4-kWh battery capable of 316 miles. The smaller battery utilizes a 167hp electric motor with a rear-wheel-drive setup, and all-wheel-drive models get a 231hp engine. The larger battery ranges from 225hp to 320hp, depending on the configuration option. For ultimate performance, the GT trim is available for consumers that desire a faster ride with an available 576hp and 538 lb-ft of torque and an impressive 0-60mph acceleration time in under 3.5 seconds.
Charging Capability
The EV6 has mobile-generator-like capabilities that powers devices such as mobile phones, laptops, home appliances, electric bikes, camping equipment, and much more. With Kia's E-AWD, the EV6 can tow up to 2,000 lbs, which is very useful for consumers who desire the power to haul equipment. 
The EV6
First Edition
Most EV6 models go on sale in early 2022, with the GT Trim coming out later on in Fall 2022. However, Kia offers a limited-production First Edition (with a production run of only 1,500 units) and is currently accepting orders for consumers to join the waitlist. The First Edition comes in three exclusive exterior colors: Matte Steel Gray, Urban Yellow, and Glacier.
EV6 First Edition Features:
Dual Motors with

E-AWD

320hp with 446 lb-ft of torque

20-inch Alloy Wheels

Augmented Reality Heads-up Display

Vegan Leather Interior

Meridian Premium Audio System

Surround-view and Blind-spot Monitors
The First Edition has a starting price tag of $58,500 (plus destination fee) and is currently available for reservations. Don't hesitate to contact us at Southern Kia Lynnhaven if you need assistance in finding a new or certified pre-owned Kia. We have flexible leasing and finance options that make your buying experience hassle-free. Start the conversation online with us by submitting our contact form, and our friendly staff will get in touch with you.
Image Source: Kia