Kia America Sets Best-Ever Sales Record in Company History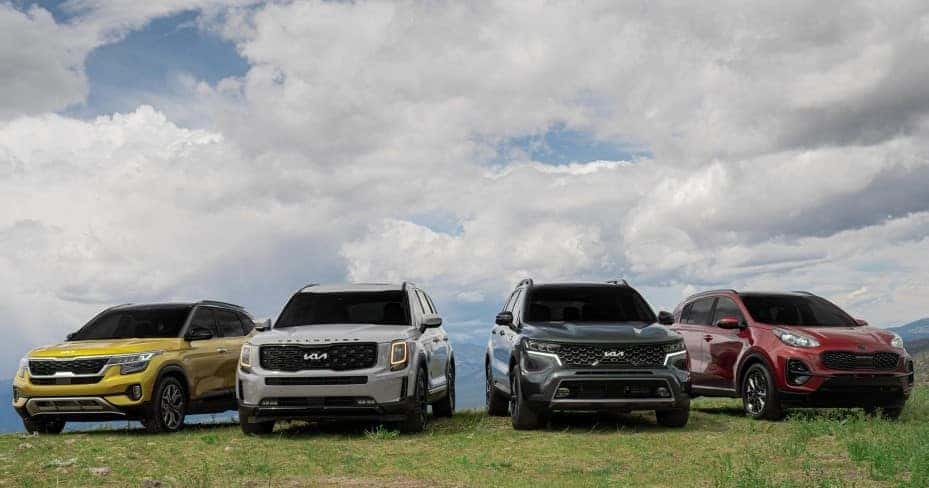 Kia America announced its sales figures for September, closing at a total of 52,906 units, mainly led by the Forte and Telluride models. Third-quarter sales for the automaker in the U.S. make up a total of 177,014 units, the best sales figures to date. Thus far, Kia managed to sell 555,525 units in the first nine months of the 2021 calendar year, which is a nine percent increase over the previous figures of last year within the same timeframe. The South Korean automaker is on track to do even better in 2022 with its electric and hybrid vehicles such as the EV6, the Sorento Plug-in Hybrid, and the Niro EV.          
Kia's Sales Momentum
For September (2021), Kia also managed to sell 77 percent of its available inventory and witnessed an increase in its hybrid and electric vehicles sales. The automaker's flagship electric vehicle will be the new EV6 that is scheduled to arrive in Kia dealerships in early 2022. According to the Vice President of Sales Operations, Eric Watson, Kia's sales momentum is expected to grow in 2022, with many consumers opting for family SUVs and sedans. However, in the highly competitive EV segment that is emerging, other automakers will want a piece of the pie, and Kia will have to do everything it can to stay relevant and competitive in the marketplace.  
Sales Figures by Vehicle
The best-selling vehicle for the automaker in 2021 thus far is the Kia Forte, with a total of 93,026 units sold. Second place goes to the Kia Sportage with 78,778 units, and the third-place spot goes to the K5 sport sedan at 73,472 units sold. However, Kia still has three months left in the year to ramp those figures up. We can expect an increase in vehicle sales, mainly in the sedan and SUV categories. For September, the 2022 Kia Telluride was the best selling vehicle with a total of 9,278 units sold, that is 449 more units than last year for the same month, a five percent increase.          
Buy a New Kia Vehicle With Us
Kia is expected to do exceptionally well in 2022 because of its new hybrid and electric vehicles batch. By increasing its investment in EV and hybrid technology, Kia is positioning itself to be one of the most reputable brands of mass-market electric vehicles. Start your shopping experience with us at Southern Kia Lynnhaven, and let us assist you in finding the perfect vehicle for you and your family. Take a look at our Kia Telluride inventory, our great selection of Kia Sorento, or our sporty K5 sedans. Eligible buyers qualify for flexible leasing and finance options so they can shop more accessible and keep within budget. Don't delay! Call us today or send us a message online via our contact form to connect with our on-site staff.
Image Source: Kia