Kia Reaches Highest Sales Milestone for the Month of July 2021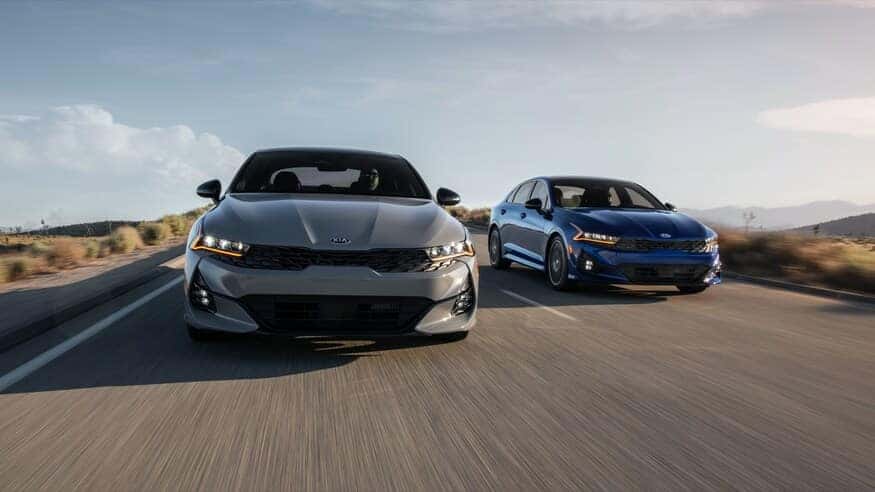 Kia is constantly improving their lineup of vehicles with new designs while carefully pricing its vehicles to cater to a broad demographic of consumers. Despite the recent ship shortage and the coronavirus pandemic, the South Korean automaker is experiencing great success in sales figures, translating into more revenue. Kia's strategy moving forward is two-fold: continue selling its most popular vehicles and investing in hybrid/EV technology. For company investors and stockholders, this is good news that encourages more investment into Kia. Usually, automakers like to see sales figures increase year by year while paying careful attention to sales slumps and identifying areas of improvement. Kia knows this very well and has good sales numbers to show for it.          
Kia is Selling More Cars than Ever Before
For the month of July 2021, Kia of America announced the sale of 70,099 units, a 33.5 percent increase from last year's 52,479 units for the same month. The main drivers for its sales increase are the 2022 Kia Carnival MPV, the 2022 Kia K5, the 2022 Kia Sportage Crossover, and the 2022 Kia Telluride foundational contributors Kia's sales for July. 
According to the President and CEO of Kia North America and Kia America, Sean Yoon, Kia managed to sell more than 74 percent of its available inventory in July compared to the 34 percent during the same period last year. This displays the strong interest consumers have in the Kia brand in conjunction with the new vehicles Kia is offering.       
Kia Receives Vehicle Awards that Drive Sales
Another primary driver of record-breaking sales for July is the various industry awards many Kia models have already in their portfolios. The 2022 Kia Stinger, for example, receives an IIHS Top Safety Pick+ award, the K5 gets recognition as the most satisfying premium mid-size car, and the Kia Telluride wins the title for most satisfying Large Crossover SUV by AutoPacific in the 2021 Vehicle Satisfaction Awards category. Winning vehicles are more likely to sell than vehicles that don't have any accolades, and many consumers are glad to own a Kia vehicle with admirable attributes.
Kia's Top Three Best-Selling Vehicles 
A recent data table from Kia displays its sales figures for the top three vehicles that sold the most in July (2021). The 2021 Kia Forte strolls in and takes first place for the most units sold (a total of 12,423 sold), while the 2022 Kia Sportage Crossover takes second place (a total of 10,626 sold), and third place goes to the 2022 Kia K5 (with 9,233 units sold). Please keep in mind these sales figures are representative of U.S. sales only*. In addition, these figures indicate that Kia is experiencing positive sales growth for their most popular models, and Kia is confident it will continue selling its vehicles to consumers that are big fans of the brand.       
Connect with us at Southern Kia Lynnhaven, and never miss an update from us! We bring you the latest news and vehicle information to consumers as soon as we get it. If you are looking to purchase a new Kia vehicle, let us know how to make your shopping experience easier! Call us or submit an inquiry via our contact form, and our friendly dealership staff will reply to you within the same day. We have everyday low prices on our onsite inventory of new and certified pre-owned Kia models. Drive home today a brand new Kia with our flexible leasing and financing payment options at great deals! 
Image Source: Kia