Understanding Kia's Warranty Program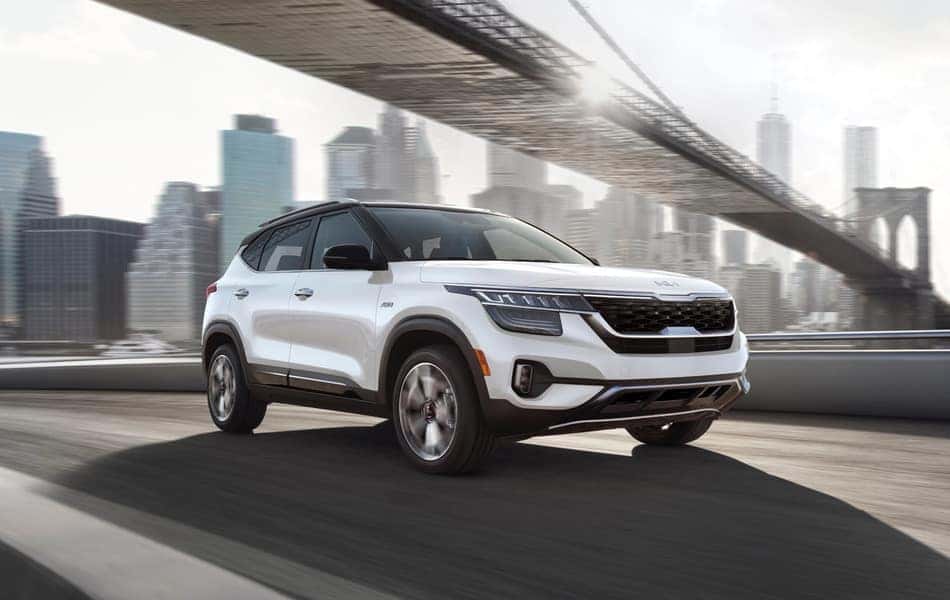 Having a warranty on a brand new car is highly recommended by dealerships because a good warranty package covers maintenance and repair costs that would otherwise be a headache paying for without one. Kia offers vehicle warranties with the most extended coverage terms than most other manufacturers. Understanding Kia's warranty program allows car buyers to know what car parts are covered, the repairs, and the length of coverage as well. 
Warranty Coverage Overview
Kia's warranty covers most major repairs, including replacement parts that break down because of defects in workmanship or materials. According to Kia, new owners receive coverage for their vehicle's powertrain for ten years (or 100,00 miles) and bumper-to-bumper coverage for five years (or 60,000 miles). As a bonus, new 2022 Kia vehicles receive 24/7 emergency roadside assistance (for the same length as the bumper-to-bumper warranty).
Here is a list of Kia Factory Warranties:
Limited Basic Warranty: Handles all parts of a new Kia vehicle (except for items damaged by normal wear and tear).
Limited Powertrain Warranty: Offers protection for moving parts like the engine, transmission, drive axles, etc.  
Limited Anti-perforation Warranty: Specialized warranty that replaces body panels that corrode and rust from the inside out. 
Roadside Assistance Plan: Consists of a towing service to the nearest Kia dealership, battery jump-starts, and flat tire changes. (However, there is a cost of $75 for each time service is requested).
Warranties for Certified Pre-Owned Kia Vehicles
Once used vehicles go through a 164-point inspection and qualify as Certified Pre-Owned (CPO), they are eligible for a different warrant coverage policy. In addition, Kia also replaces any part that doesn't meet inspection standards, including examining the vehicle's Carfax History Report (which checks for flood damage, salvage titles, and accident history).
Kia's CPO coverage consists of the following:
Limited Powertrain Warranty: Powertrain components are covered for ten years (or 100,000 miles) from the used vehicle's original in-service date.
Platinum Coverage: One year of coverage (or 12,000 miles) for most vehicle components.
Roadside Assistance:  Services include lockout assistance, battery jump-starts, and towing to the nearest Kia dealership for a coverage policy of 10 years (unlimited miles) from the vehicle's original in-service date.
Travel Breakdown Coverage: Food and lodging expenses are covered up to $100 per day and $500 per incident if the vehicle breaks down far from home.
Rental Car Coverage: Covers transportation costs up to $35 per day (for a maximum duration of 10 days) while the vehicle is undergoing repairs.
Is Extending Your Warranty Necessary?
Purchasing an extended warranty is recommended for vehicle owners who intend to keep their vehicles for a long time. Before deciding to get an extended warranty, consider the costs first. An extended warranty makes sense for most drivers who lack the funds to pay for the expensive repairs upfront. Also, if vehicle owners repeatedly visit the dealership for repairs and service, investing in an extended warranty is helpful in case of an emergency, and it is also convenient. For anyone considering an extended warranty, there are two options: purchasing a vehicle service contract from Kia or an independent warranty company. It's recommended to check with a local Kia dealership first because depending on a vehicle's age and mileage, an additional Kia warranty may be available for purchase for up to 120,000 miles.
If you own a new or certified pre-owned Kia vehicle and want to extend your warranty, please feel free to contact us at Southern Kia Lynnhaven. Our professional staff is ready to assist you in securing the perfect vehicle warranty package that best suits your needs and budget. For any specific questions, send us an inquiry via our contact form, and we will get back to you within the same day. If you are interested in driving home a new Kia vehicle, be sure to check out our new and certified pre-owned Kia inventory. Give us a call today!
Image Source: Kia